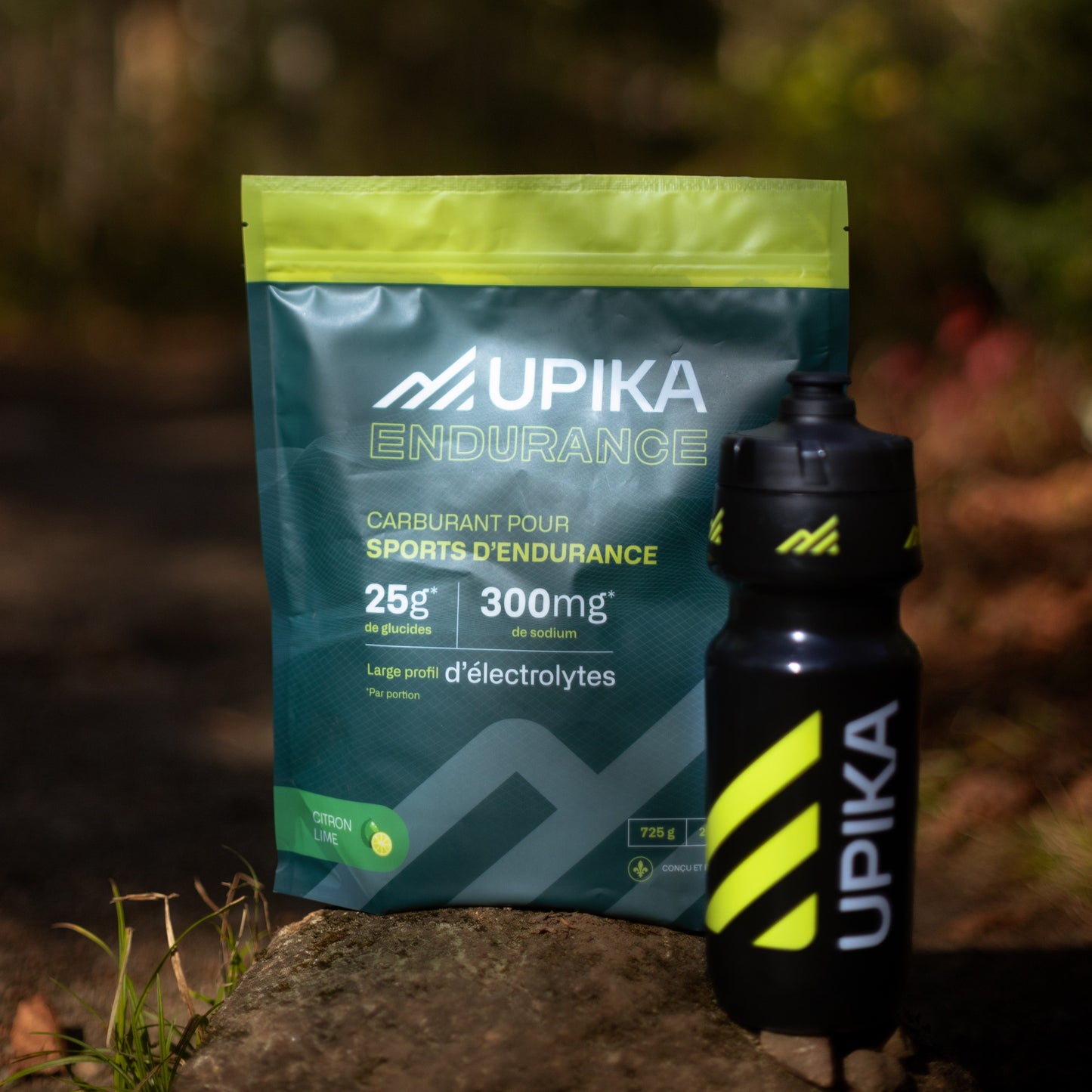 Upika Endurance was created with athletes in mind who spend hours and hours training and maximizing all aspects of their lives. Too often, the supplements they use don't do their efforts justice. Poor quality carbohydrates sometimes coming from leftovers from the food industry, a bad assembly of electrolytes or in insufficient quantities and an artificial taste that often makes you sick to your stomach.
So we wanted to do justice to all these athletes by creating a sports drink worthy of their efforts. Our premium formula has been designed to maximize all aspects of endurance sport.
First, 25g of carbs, the energy we need to start over each day. We have chosen to work with 16g of cyclic dextrin, a carbohydrate with rapid gastric emptying which allows it to be assimilated quickly. The main advantage of this carbohydrate is its ease of digestion, which solves one of the biggest problems for endurance athletes; gastric discomfort.
Then, to maximize water retention and thus hydration, it was important to put enough sodium in to really make a difference. So we've added 300mg of sodium from pink Himalayan salt to each serving, and top it all off by building a broad electrolyte profile to replace those lost during exercise. Calcium, magnesium and potassium are therefore present.
In closing, we wanted to add details that would make our supplement really stand out. That's why we added taurine and vitamins B and C, to maximize muscle endurance capacity and energy production. It's the little extra edge that makes our already premium product the best on the market.
Try it, and you won't be disappointed.